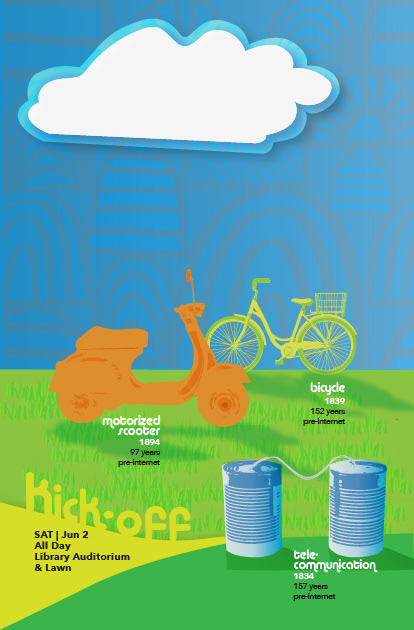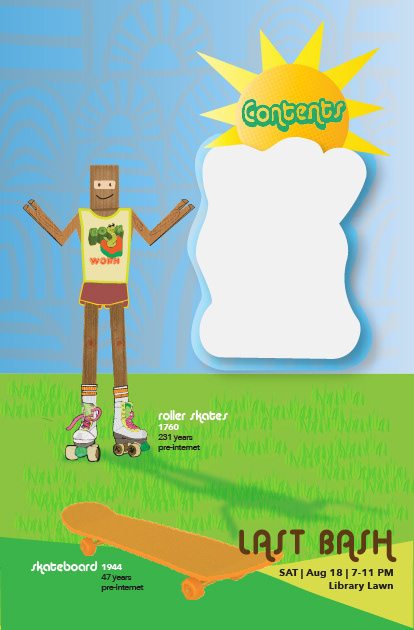 Libraries Unplugged campaign 
This project was my first big one for the Lawrence Public Library. This was a really fun campaign that centered on the American Library Association's Summer Reading theme, "Libraries Unplugged." The program set out to get kids and families to think, play, and learn offscreen. 
The fun part was getting to make a bunch of colorful robots and other original, vibrant designs. 
The challenge was in trying to convince a tech-obsessed generation to adopt less passive forms of entertainment while also speaking to their parents and grandparents, who, in most cases, still recall and grow nostalgic for life before the internet. I chose to focus on the "toys" that existed before screens overtook our lives, exhibited along with their pre-internet history. 
[Libraries Unplugged logo designed by LFK Press in Lawrence, KS]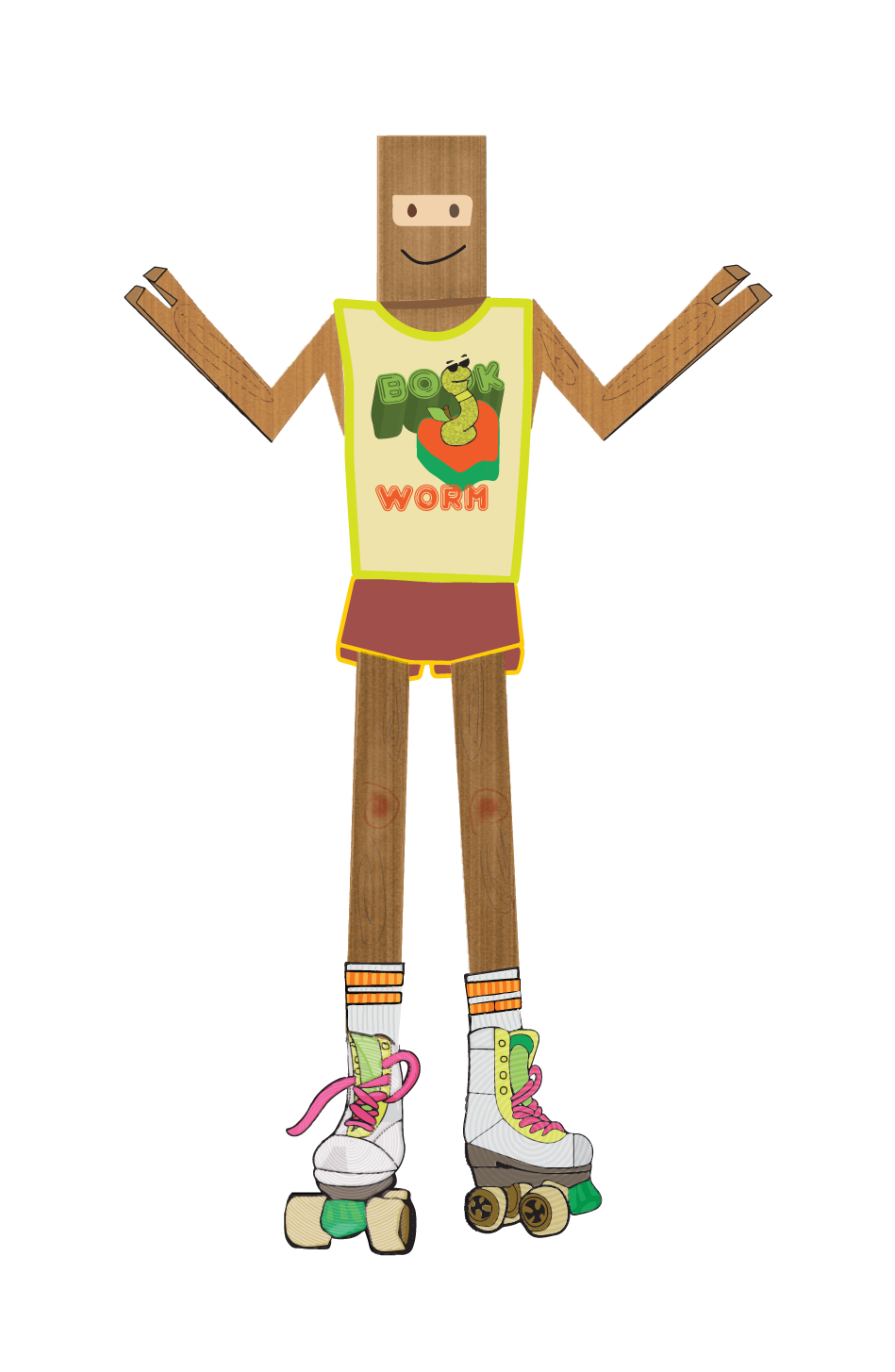 So nice to have a tennis partner